Precious Moments
This page is going to be rather short since I do not know much about Blanky. I have seen other photos of him online, but none have the year listed for them. They all just say they're vintage. Maybe someday I will know more about him. I know for sure he was made before 1995 since that was when my brother was born and Blanky was his baby blanket. Here are some photos of him I've found online. There's also a Precious Moments Counting Book which has the same panels as the counting quilt, but it says book instead of quilt on it. For some reason I feel like I had that book at one point in time, but I might just be combining Blanky with a different felt book that I had in my mind. If you have the same blanket as Blanky then please share photos of them by emailing me at seymourgalore@gmail.com! I would love to see!.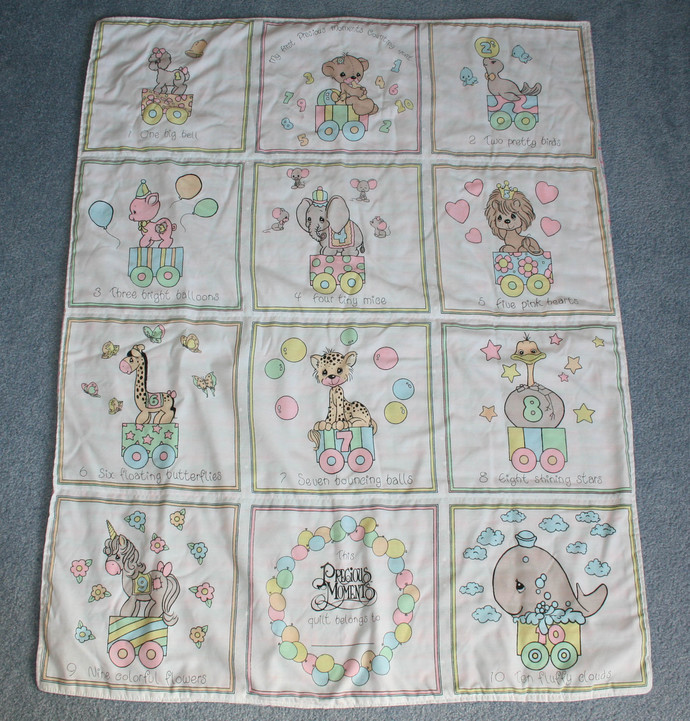 The pictures on this blanket are so vibrant compared to Blanky. Blanky is pretty faded.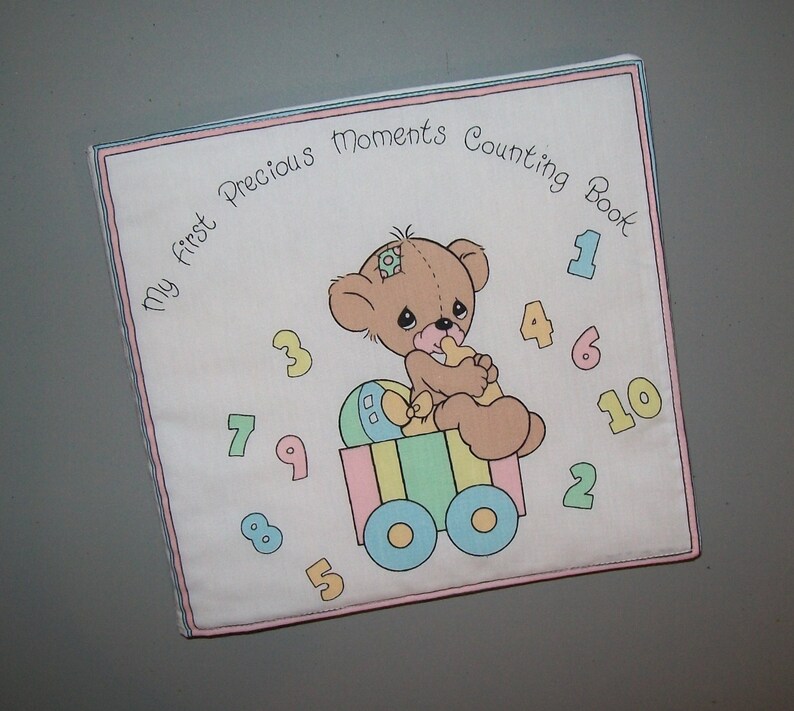 I wish I had this book. It's so cute!